Unsung Heroes Awards
- We're Singing Your Praises!
---
The ability to connect with our roots through online records, documents, and photographs is the result of dedicated individuals and organizations that scan, identify, and make available vast quantities of information.
The intent of the Unsung Heroes Award is to say Thank You and to share their stories; so others are inspired.


Please share how your Society, Library or Archive, Individual Adult, or Young Person is helping others connect with their family history.
Inspire others and be recognized on the Genealogy Guys Podcast and Blog; Vivid-Pix website and Facebook page; and receive a Vivid-Pix-Prints custom photo mug – with your images.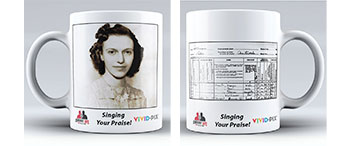 To get full details and submit application CLICK HERE
Preserve the past and restore for the future.
The Unsung Heroes Award is celebrating those individuals or organizations who have scanned significant quantities of photographs, documents, or other collections of materials that have never been available electronically before and that are making an impact on the genealogical community. The digitized material may also have been indexed with identifying data for ease of access. It may also have been further documented with descriptive text. Documents may also have been fully transcribed, or they may have been abstracted or data may have been extracted.