LAND & SEA SCUBA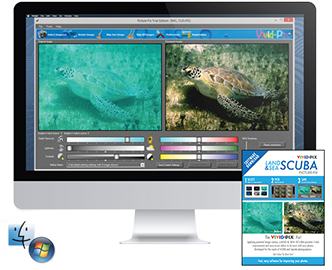 Turn drab photos into colorful, sharp, and bright pictures.
LAND & SEA SCUBA improves photos taken on land and underwater.
Improves most file formats: JPEG, RAW, DNG, TIF
Photographers use lighting, lens filters, and difficult-to-use software to improve their images...
LAND & SEA SCUBA makes it Fast, Easy, and Affordable to improve your photos.